During October there are several national days and notable holidays and festivals. Why not brighten up your video calls by using our virtual backgrounds to highlight these special days?
You'll find some instructions on how to use these images in Zoom and Microsoft Teams at the bottom of the page.
October 1st: Chinese National Day
The People's Republic of China was founded on October 1st 1949 with a ceremony at Tian'anmen Square.
---
October 3rd: German Unity Day
This is Germany's National Day and marks the reunification of Germany that took place on this day in 1990.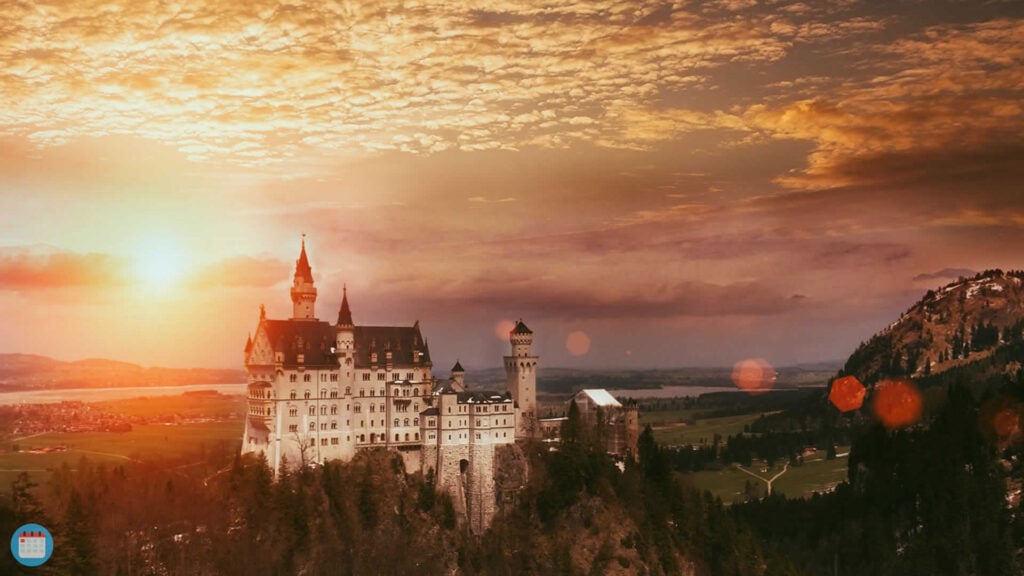 ---
October 12th: Spanish National Day
This national holiday commemorates the exact date when Christopher Columbus first set foot in the Americas.
---
October 15: Durga Puja
Durga Puja is one of the largest Hindu festivals that involves worship of Goddess Durga symbolising power and triumph of good over evil in Hindu mythology.
---
October 28: Independent Czechoslovak State Day
Also known as Foundation of the Independent Czechoslovak State Day, this holiday commemorates the date in 1918 when Czechoslovakia was created.
---
October 29: Turkish Republic day
On October 29th 1923, the Turkish constitution was amended and Turkey became a republic.
---
October 31: Halloween
Ireland is believed to be the birthplace of the Halloween festival. The Irish tradition dates back to the eighteenth century.
---
Instructions
Here's how to add these virtual backgrounds to Zoom and Microsoft Teams